Bernhard Möschtel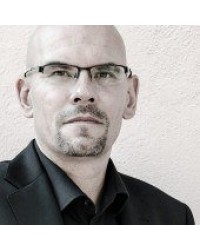 Bernhard Möschtel is an internationally recognized lecturer, author and corporate consultant in leadership and life-change.
He was born in 1970 in Vienna. After graduating from high school in Vienna, he began to study photography. Ever since he was young, he was fascinated by the Asian philosophy and martial arts. Since 1991 he has been working as a tourist guide for various organizations with main destinations in Asia and Eastern Europe. His work as a guide puts him in a variety of emergencies with which he learns to cope.
In 1996 he went to study martial arts at the legendary Shaolin Monastery, and during his stay there he gained considerable experience and knowledge from monks in the monastery, studying their everyday life and the power of their thinking. On this knowledge he builds his books and seminars.
He speaks six languages. He conducts seminars and courses under the brand brainworx.cc and is the author of specialized books that are sold with great success.
In Bulgaria he is best known for his books "Shaolin", "Shaolin Principle" and "The Path Of The Tiger".
---
Showing 1 to 3 of 3 (1 Pages)