Ben Goldacre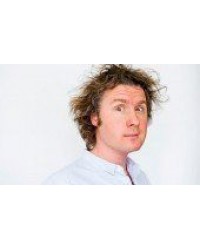 Ben Goldacre is a British science writer and psychiatrist, born in 1974. He is the author of The Guardian newspaper's weekly Bad Science column and a book of the same title, published by Fourth Estate in September 2008.
Goldacre is the son of Michael Goldacre, professor of public health at the University of Oxford, the nephew of science journalist Robyn Williams, and the great-great-grandson of Sir Henry Parkes. He has two children.
Goldacre was educated at Magdalen College School, Oxford. He studied medicine at Magdalen College, Oxford, where he obtained a first-class Bachelor of Arts honours degree during his preclinical studies in 1995 in Physiological Sciences. He edited the Oxford student magazine, Isis.
Goldacre was a visiting researcher in cognitive neuroscience at the University of Milan, working on fMRI brain scans of language and executive function. Following his studies at the Universities of Oxford and Milan, Goldacre studied clinical medicine at UCL Medical School, qualifying as a medical doctor in 2000 with a Bachelor of Medicine, Bachelor of Surgery (MB, BS) degree.He also received a Master of Arts degree in philosophy from King's College London in 1997.
---
Showing 1 to 3 of 3 (1 Pages)