Balint Magyar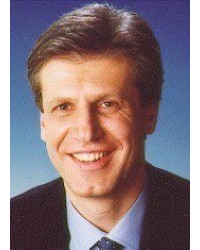 Bálint Magyar (born in 1952) is a Hungarian politician, who served as Minister of Education between 1996–1998 and between 2002–2006. He was a founding member of the Alliance of Free Democrats.
His book Post-Communist Mafia State: The Case of Hungary, describes modern Hungary as a mafia state.
His paternal grandparents were the journalist Elek Magyar and Berta Kürthy who was granddaughter of the late Hungarian Prime Minister Bertalan Szemere. His father is the writer and theatre manager Bálint Magyar, Sr. His mother, Olga Siklós (b. Schwarcz), was born to a Jewish family from Kolozsvár. Bálint has a sister, Fruzsina who is the wife of Imre Mécs. Bálint Magyar's wife is Róza Hodosán, a former member of the National Assembly of Hungary. They have a daughter, Annamária.
Since 2008, Bálint Magyar is a member of the governing board of the European Institute of Innovation and Technology.
---
Showing 1 to 1 of 1 (1 Pages)