Allison DuBois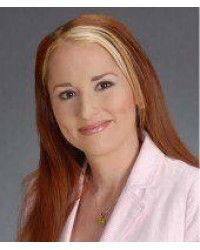 Allison DuBois (born January 24, 1972) is an American author and purported medium. DuBois has stated that use of her psychic abilities has assisted U.S. law enforcement officials in solving crimes, forming the basis of the TV series Medium. Her alleged powers as a medium were tested by Gary Schwartz of the University of Arizona. While Schwartz claims that his research supports DuBois's psychic abilities, skeptics have pointed out flaws in both DuBois's claims and Schwartz's research. Some of her claims regarding work done in high profile investigations, such as her description of the Baseline rapist, have been shown to be either incorrect or of little investigative value.
DuBois was born in Phoenix, Arizona, where she attended both North High School in Phoenix and Corona del Sol High School in Tempe. Despite dropping out, she obtained her GED at the age of 16. In college, she worked as an intern at the district attorney's office in Phoenix. She received her B.A. in political science with a minor in history from Arizona State University.
DuBois refers to herself as a medium and profiler, rather than a psychic, because of the negative connotation she feels is associated with the term psychic. She claims that she became aware that she had the ability to communicate with departed souls when she was 6 years old. DuBois claims she uses this ability to connect deceased loved ones to the living, and also to help law enforcement agencies solve crimes, such as the Texas Rangers and the Glendale, Arizona police department, and that she used these abilities as a jury consultant. These law enforcement agencies have since either denied any such cooperation happened or stated the tips provided by DuBois were not helpful.
DuBois is the author of four books dealing with mediumship.
---
Showing 1 to 2 of 2 (1 Pages)