Alexander Teodorov-Balan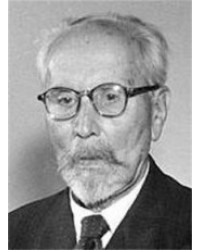 Aleksandar Stoyanov Teodorov-Balan (27 October 1859 – 12 February 1959) was a Bulgarian linguist, historian and bibliographer.
Balan was born in the village of Kubey, Russian Empire, today Chervonoarmiyske, Odessa Oblast, Ukraine, to a Bessarabian Bulgarianfamily. The Bulgarian general Georgi Todorov was his brother. Balan studied in Prague and Leipzig graduating in Slavistics from the Charles University in Prague. In 1884 he settled in Sofia, the capital of the Principality of Bulgaria, spending four years working for the Ministry of Popular Enlightenment. He became professor of Slavic ethnography and dialectology and history of the Bulgarian language, since 1893 head of the Bulgarian and Slavic literature department of the High Pedagogical School (the future Sofia University). On 29 January 1889, he was elected the first rector of the university and reelected several times (1896–1897, 1902–1903); he was also dean of the Faculty of History and Philosophy (1899–1900, 1904–1905).
In the late 19th and early 20th century, he was secretary of the Bulgarian Academy of Sciences, and from 1939 on he was doctor honoris causa of the Sofia University, as well as an active member of the Bulgarian Academy of Sciences. From 1907 to 1910 he was also the head secretary of the Bulgarian Exarchate. Aleksandar Teodorov-Balan was also among the founders of the tourist movement in Bulgaria, a long-standing chairman of the Bulgarian Tourist Association and editor of the Bulgarian Tourist magazine. In addition, he was also Grand Master of the Grand Masonic Lodge of Bulgaria.
---
Showing 1 to 1 of 1 (1 Pages)