Alexander Grin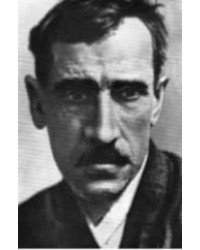 Aleksandr Stepanovich Grinevsky "Grin" (1880-1932) was a Russian writer, notable for his romantic novels and short stories, mostly set in an unnamed fantasy land with a European or Latin American flavor (Grin's fans often refer to this land as Grinlandia). Most of his writings deal with sea, adventures, and love.
Aleksandr Grin was born in a suburb of Vyatka in 1880. In 1896, after graduating from a school in Vyatka, Grinevsky went to Odessa and lived the life of a vagabond. He worked as a sailor, gold miner, construction worker, but often found himself without a job and sustained himself by begging and thanks to money sent to him by his father.
The work of Grin has so far been portrayed as a work for children - a myth that has already been debunked. Grin's works are considered to be close to the Gothic novel, and he considers himself as a symbolist. He has been compared to Edgar Poe, Stevenson, Nabokov and Bulgakov.
The selected short stories here are an attempt for a new look at the unrecognized great writer, his unusual and unique talent, and his respect for his free spirit.
---
Showing 1 to 1 of 1 (1 Pages)