Johann Hari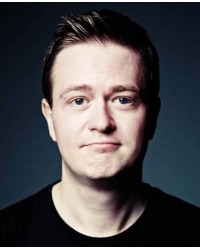 Johann Eduard Hari (born 21 January 1979) is a Swiss-British writer and journalist. Hari has written for publications including The Independent and The Huffington Post and has written books on the topics of depression, the war on drugs, and the monarchy. He has also given a TED talk on the topic of addiction.
In 2011 Hari resigned as a columnist at The Independent after being accused of plagiarism, and of making pejorative edits to the Wikipedia pages of journalists who had criticised his conduct.
Hari was born in Glasgow, Scotland, to a Scottish mother and Swiss father, before his family relocated to London when he was an infant. Hari was physically abused in his childhood while his father was away and his mother was ill.
According to Hari, he attended the John Lyon School, an independent school affiliated with Harrow School, and then Woodhouse College, a state sixth-form in Finchley. Hari graduated from King's College, Cambridge in 2001 with a double first in social and political sciences.
---
Showing 1 to 2 of 2 (1 Pages)